Trike Lessons
Discover powered hang gliding!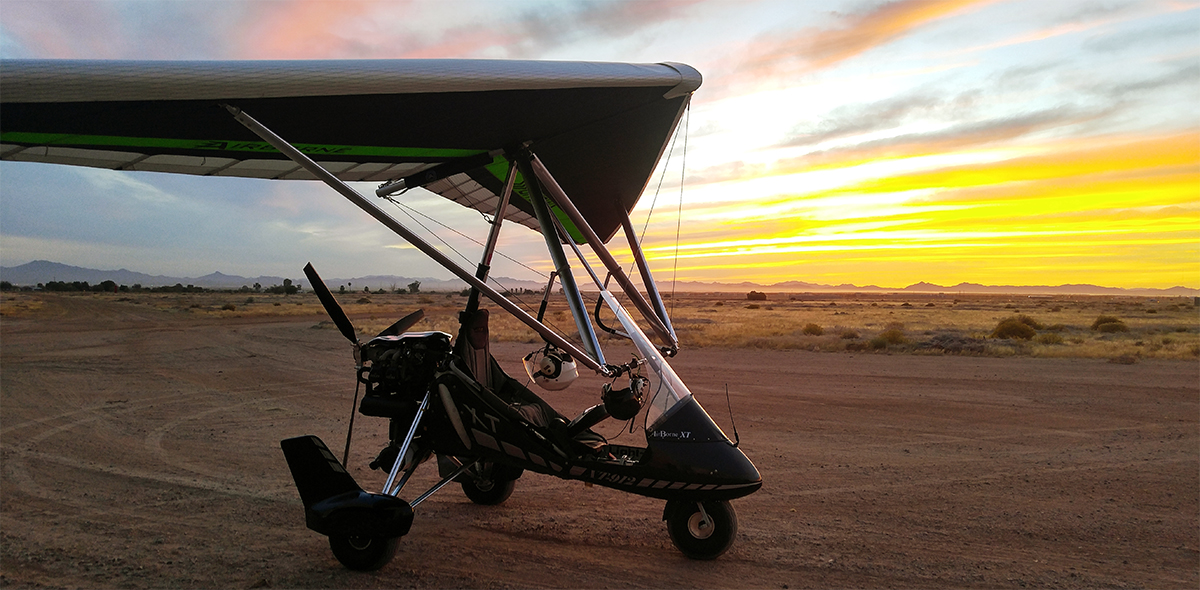 Experience flight like never before! Sonora Wings now offers introductory flights in powered hang gliders (also called "Trikes"). A Trike flight with Sonora Wings will introduce you to the fun and ease of weight shift control flight, while we comfortably cruise over the Sonoran Desert.
Your interactive flight lesson starts with a brief ground school where you will learn the basics of flying the Trike. You will then be fitted with a flight suit and helmet to keep you warm and comfortable during your flight. Your helmet is equipped with an aviation headset designed to block engine noise, so you can easily communicate with your instructor pilot during the flight.
On your Trike flight you fly with an experienced, FAA certified flight instructor. You will be guided around the Sonoran Desert, flying low over the hills and washes to look for wildlife and check out the unique Saguaro Cactus only found in this region. Then you climb up high to take in the views our beautiful area has to offer.
Every flight is a lesson, and you can log the time as flight instruction towards a Sport Pilots License. You will have the opportunity to fly the trike with the guidance of our flight instructors. You can fly as much as you like, or just sit back and enjoy the views while the instructor does the work. Our goal is for everyone to leave knowing more about aviation and flying weight shift controlled aircraft, all while having an amazing and memorable experience in the desert!
We have flights departing daily, all winter long!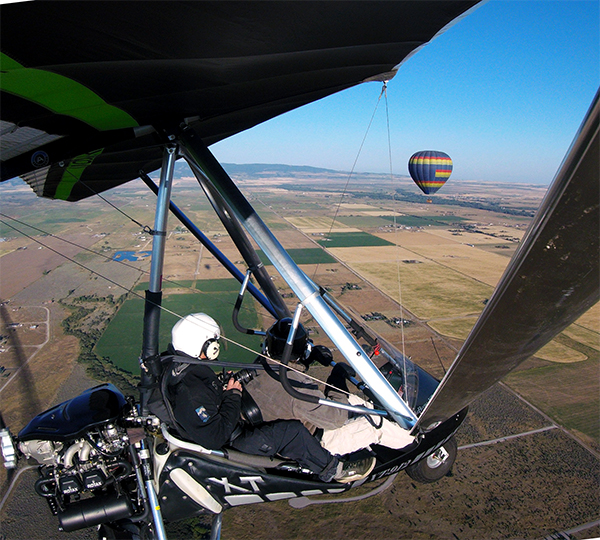 Introductory Trike Lesson - $129
Our introductory lesson is the perfect way to experience Trike flying for the first time. We will start with a quick ground lesson to teach you the basics. The flight lasts 20-25 minutes, and includes a tour of the area with plenty of opportunity to control the trike, a flying experience unmatched by any other aircraft!